Introduction
At times, discussions are heard on skilling up the large youth population of India and experts say.
There is a gap between industry and academia. Students getting graduated do not directly fit into the industry because of the skill gaps. Which might be the domain skills / technical skills / soft skills.
Although we have advanced very well in technology, still many students don't have access to online learning platforms.
It is very much essential to frame the syllabus as per industry standards to meet the talent demand of corporate houses.
Learning will never end because it is a continuous process.
A strong medium is required to connect the job opportunities with the available talent pool.
And so on, the list continues…
We see India is one of the youngest populations in the world which is the most valuable asset.
India's demographic dividend in terms of the youth population is a key factor that supports economic growth in a big way.
India is home to a fifth of the world's youth population. The large youth population offers both a workforce as well as a market.
It is not only the responsibility of the government to enable them but also the private business entities, corporate groups, & every citizen of the country. To take a step ahead in this direction in skilling up the youth of India.
By providing a platform for resourceful, dedicated and passionate professionals to upskill the youth.
Join the Mission in Skilling Up India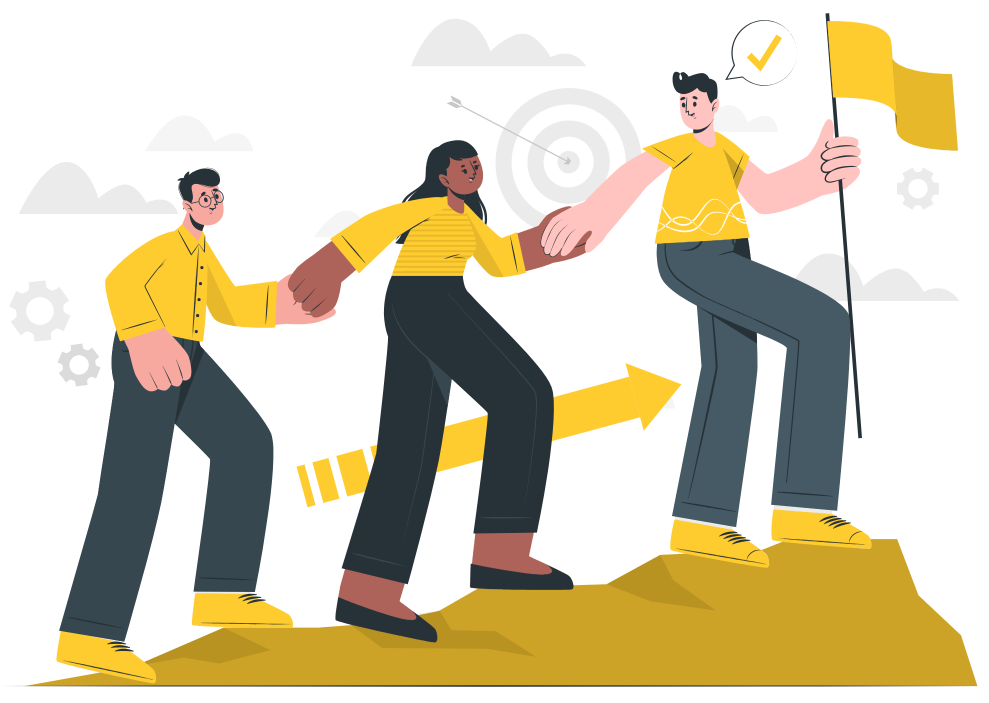 Being the CEO of Clicks Campus, an E-Learning and education technology startup company based in Bengaluru, striving hard on the mission of Indiaskilling up the globe.
We would love to collaborate with every passionate professional training institute and individual instructor who can skill up the youth with their engaging and effective online skill development programs.
And at the same time, at the other end Clicks Campus is collaborating with universities, colleges, graduates, and corporate houses to get learners enrolled for the online courses published on the platform.
Clicks Campus not only offers a platform for reputed training companies to offer certification courses.
Like skill development programs, the verbal ability for placements, competitive exams preparation courses, campus placement preparation courses, and language learning courses.
But also enlightens learners about various job opportunities existing in the government and private sectors.
Thereby connecting the right talent with employment opportunities.
Learners also have access to periodic webinars and free online courses as added benefits on the platform. Clicks Campus serves the knowledge seekers in 102 different categories of learning, thereby acting as a constructive link between Instructors and learners.
Clicks Campus is the simple yet robust platform for Instructors to get connected with the target audience to share engaging, immersive and resourceful learning content with the learners.
App various features are –
Secure videos
Quizzes
Assignments
Community & discussion forums
Blogs
Webinars
content scheduling
multilingual UI
course online certificates
And many more features that any educator would love to use for effective online teaching.
Being a learning app founded by persuasive educationalists and tenacious leaders with a proven track record in achieving positive and impactful results by developing strategic plans and alliances.
identifying and developing a sustainable process for a value-based and result-oriented education system. We would like to explore the possibilities of collaboration.
I request all the professionals to create online courses which would be helpful to students, and graduates looking for their first job. Also for working professionals who would like to upskill themselves for enhanced career opportunities.
Conclusion
Clicks Campus is an Indian platform that offers all the required technical support to Indian Instructors to create the courses and publish them to learners across the nation. Let's build a strong and constructive platform that shall be a one-stop solution for both Instructors and learners together. Collaboration is always more powerful than the competition.
If you agree with me, share this information with all your connections. Who would like to bring a change to the system.